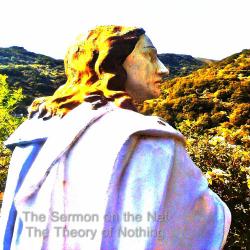 [US][Wild 084]
Spoken Words / Ambient / Rock
http://www.discogs.com/artist/Theory+Of+Nothing%2C+The
Side project of Jeremy Gluck.
" Four works created before this; one in 1985; when it began in the late Nineties; and something made after 9/11. "The Rich Man's Burden" appeared originally on a label nobody remembers. "Godz Whore" wrought from samples of exorcisms and high theatre. "Crucifier, Your Bargains Disinterest Me", long-lost cutup collaboration. And "The Whore on Terror", comic-book mash-up of war on terror samples and some bad loops. "